It all started with a rescue named Roscoe. He found us at a desolate gas station in Roscoe, Texas in 2018. He had been hit by a car a few days before and was just hanging out by the gas pumps waiting for help. We picked him up and little did we know he would change our life. It opened our eyes to how many stray dogs roam the streets of West Texas, how all of the rescues in our area are bursting at the seams and how turning an animal into Animal Control is essentially a death sentence.
That's when we started researching what others were doing to decrease the suffering in their communities. We found that high volume, low cost spay and neutering programs were the number one factor in reducing strays, reducing the number of animals needing to be rescued, reducing the number of animals entering the shelters, and thereby lowering the euthanasia rate at the local Animal Control.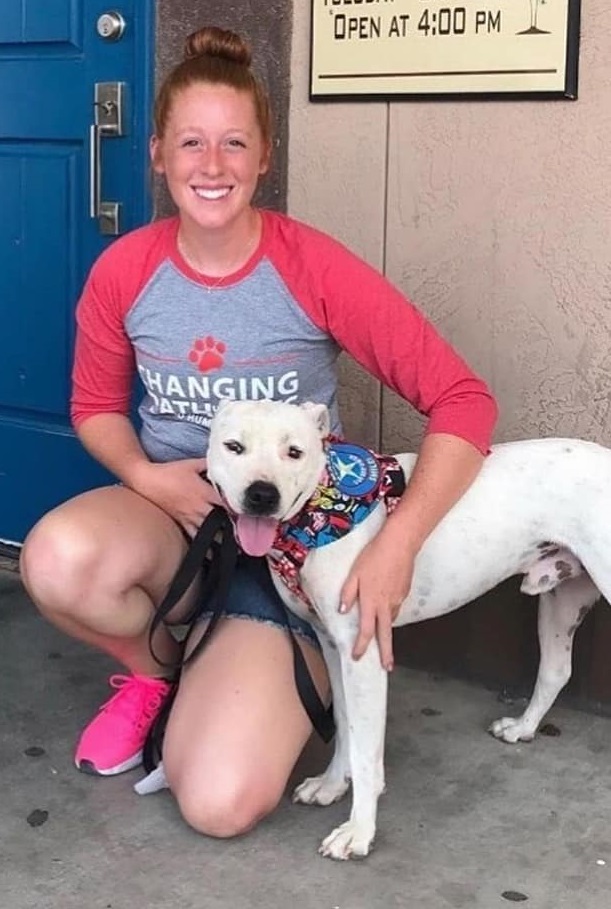 Roscoe crossed the Rainbow Bridge on Sept. 4, 2021. Run free, sweet boy.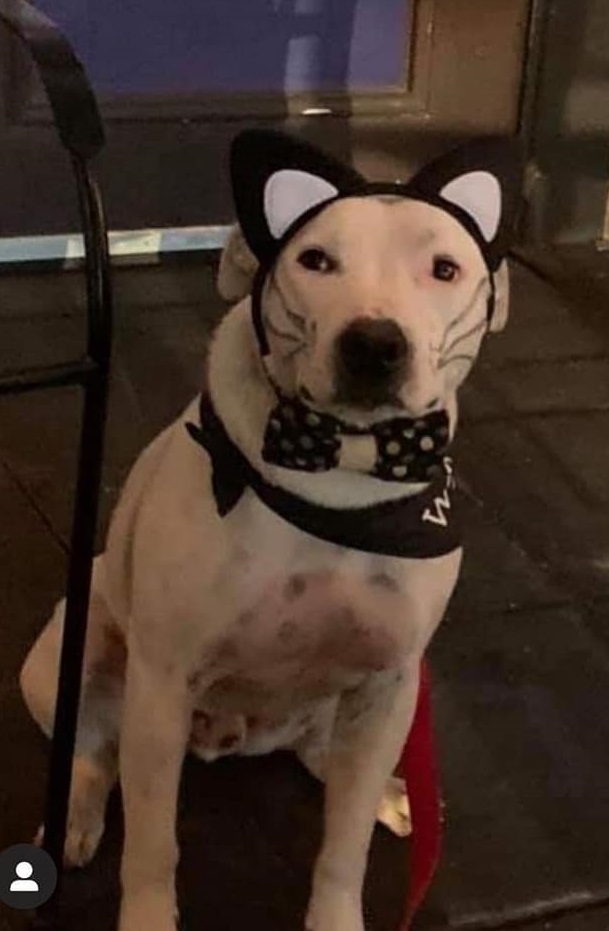 In late October 2019, we started brainstorming ways we could help bring high volume, low cost spay and neuter to the Midland area and somehow we came across a not-for-profit mobile vet called Pet Vet Relief (Dr. Linwood Starks). He heard our pleas, knew our situation was dire and agreed to come to Midland for a two day clinic on January 11-12, 2020 with the potential of coming back quarterly. All we needed to do was provide a free climate controlled location, 4 vet techs, 20 volunteers, 50 cages, 3 nights of free lodging and get 120 animals booked.
In late November we started calling ourselves Fix Midland. As word spread, we created a logo, a flier, established a Facebook page, printed business cards and car magnets and that had us off and running. Within the first 12 hours of posting the flier on Facebook, our community embraced our idea, helped spread the word, and over 80 animals were booked for the January clinic.
Pet Vet Relief was quick to respond that they would like to extend the clinic to 3 days, bring in another veterinarian, and attempt to alter 400 animals for our community. With a much larger clinic now planned, we sprang into action soliciting volunteers and donations.
We then began canvassing neighborhoods and local businesses with fliers, business cards and car magnets. Anything to get the word out so we could serve as many animals as we could. Our internet friends made sure that our flier was shared far and wide on social media. Newswest 9 and Telemundo did short stories on our clinic that helped spread the word even more. Suddenly we began to get desperate pleas for low cost spay and neuter from people outside of the City of Midland but still within the West Texas area. We knew then that we must change our mission from just Midland to the entire West Texas area so we quickly changed our name to Fix West Texas and applied for not-for-profit tax status.
As it turns out, bringing low cost spay and neutering to West Texas means much more than just altering animals to reduce the amount of strays, rescued animals, animals entering the shelter and euthanized animals (as if that isn't enough). It's also about identifying a need and working together to meet the need, while building a deeper sense of community. It has brought volunteers and donors together from all walks of life and it has given those with low income a chance to afford the services they know they need for their animals. And that gives us great hope.