Need to rehome your pet safely & responsibly?
The first step to rehoming your pet is to have her spayed, vaccinated and microchipped.
Fix West Texas offers a rehoming package that runs $100 and includes spay/neuter, vaccinations, microchip and a flea/tick preventative (normal cost is $155-175 depending on weight).  If you can't afford the full amount, we can ask for donations to cover what you can't.
Once your dog or cat recovers, we would love to help you market your pet so they get a great home and don't end up in the pound.
FWT will take pics, post them on Facebook and Instagram and let you be the one to screen potential adopters interested in your pet so you can best determine the perfect home.
Once you have finalized the rehoming of your pet, please let us know so we can remove your pet's profile from our marketing materials.
If you are unable to afford the full cost to safely rehome your dog through Fix West Texas' Home to Home program, please let us know so we can request funds to cover the amount you cannot afford. Let us know when you would like to get started! Email ad*******@fi**********.org.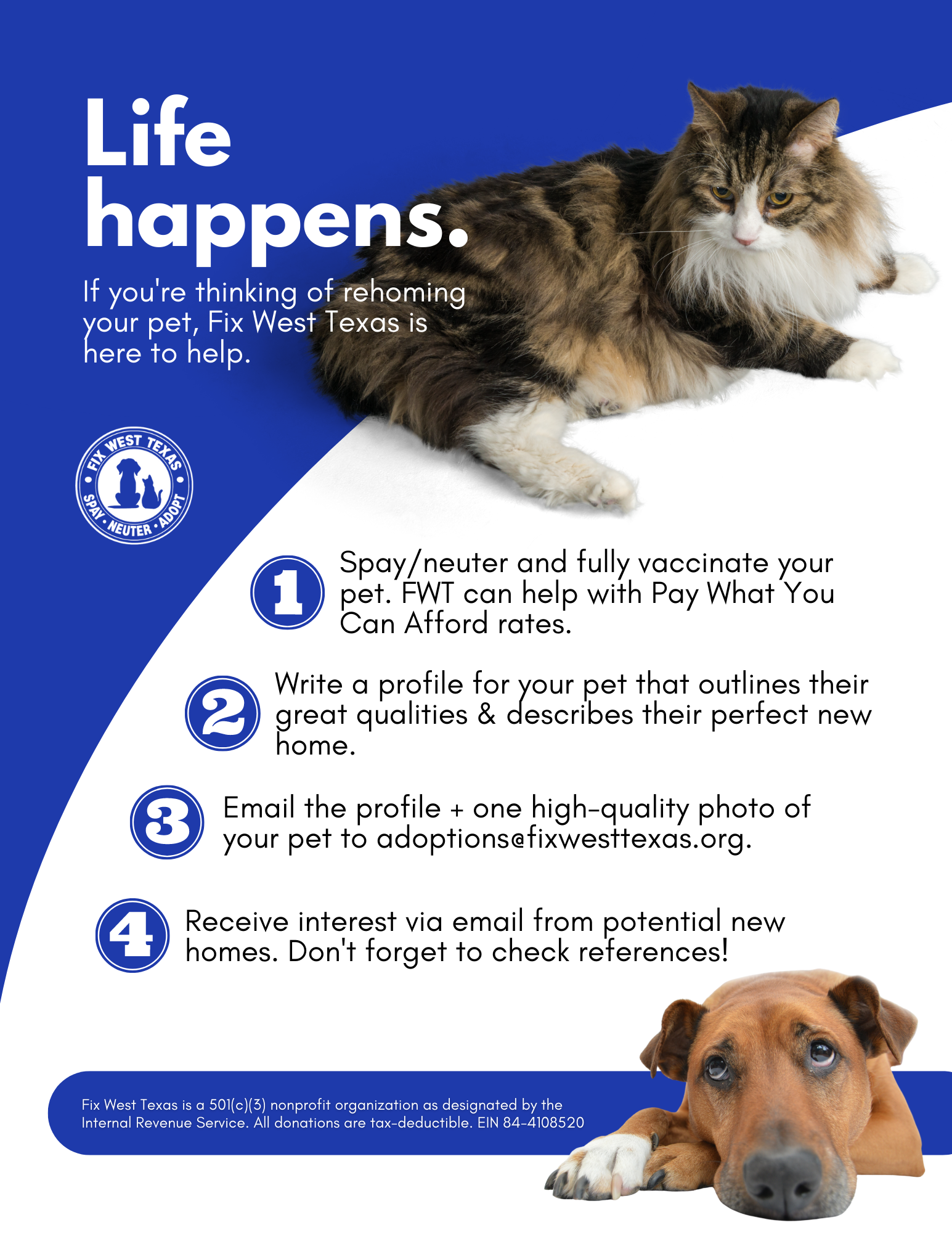 Click below to fill out the surrender application