In its three years, non-profit Fix West Texas has been dedicated to preventing unwanted litters, keeping pets healthy and reducing shelter intake.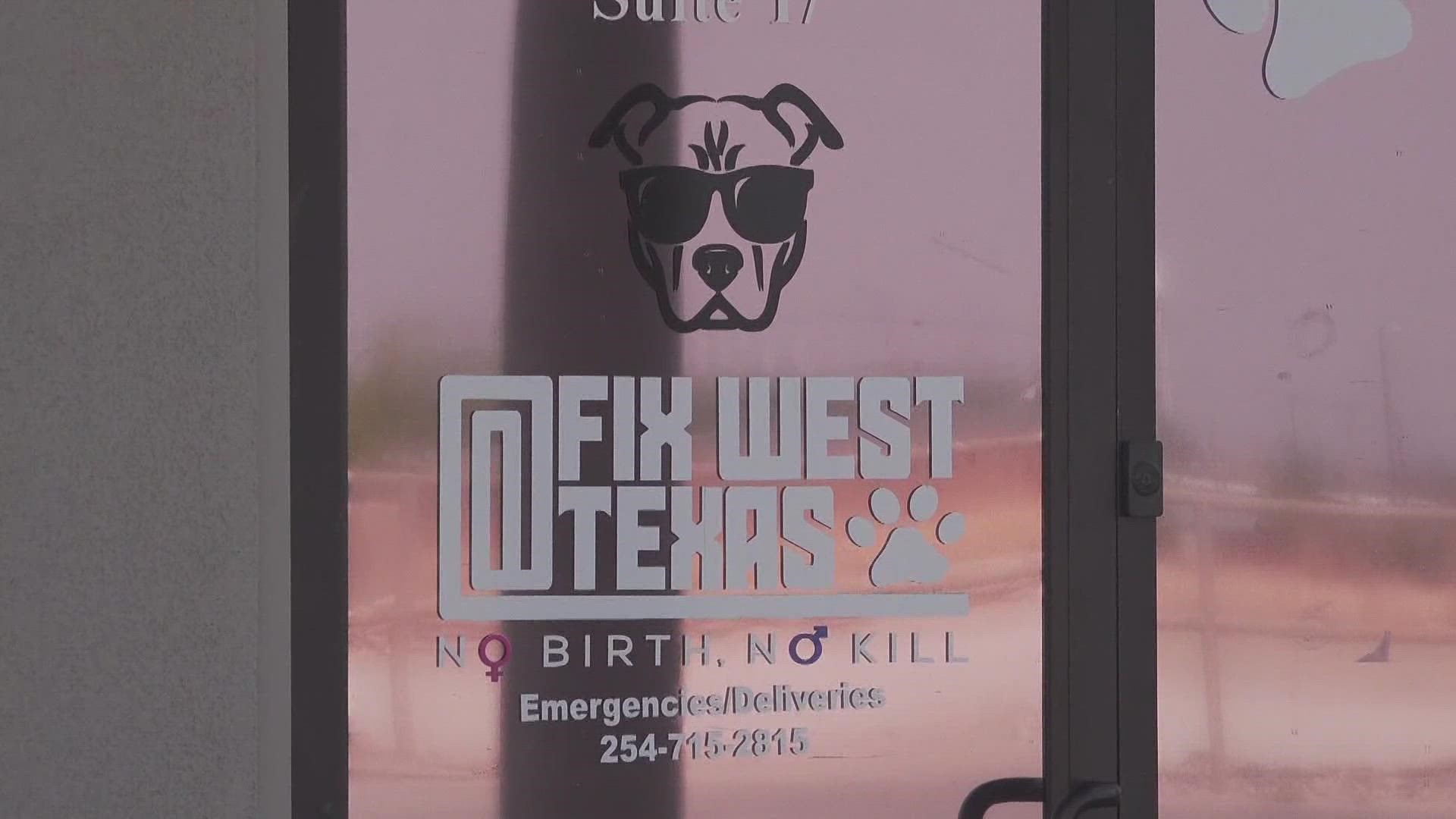 MIDLAND, Texas — On this day, three years ago, volunteers gathered in a warehouse for a single cause.
"We were just a team of volunteers who had gotten a vet out of Dallas to come for the weekend and we just all pitched in and made it happen," said Karen Patterson, Executive Director.
These people came together with one common goal in mind: to help the local pets in West Texas. Years later Fix West Texas may be in a different place, but it's still a place started by the people for the people.